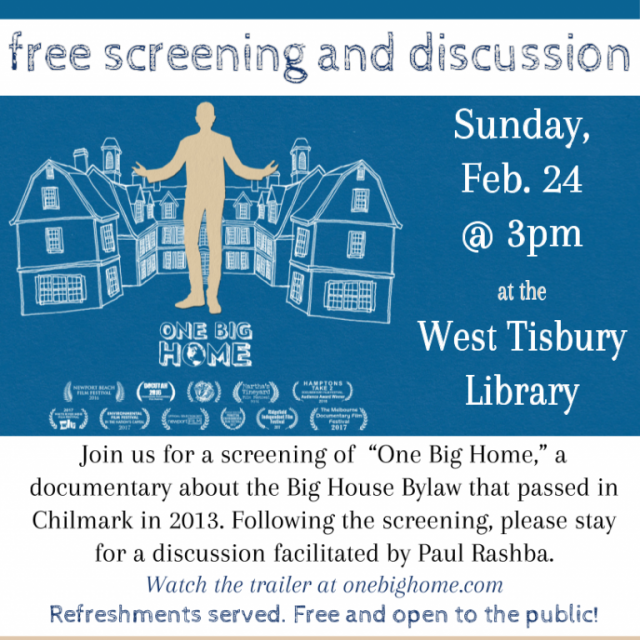 Sunday, February 24 at 3:00 pm, the West Tisbury Library will host a screening of "One Big Home," a documentary about the Big House Bylaw that passed in Chilmark in 2013. Following the screening, please stay for a… Read More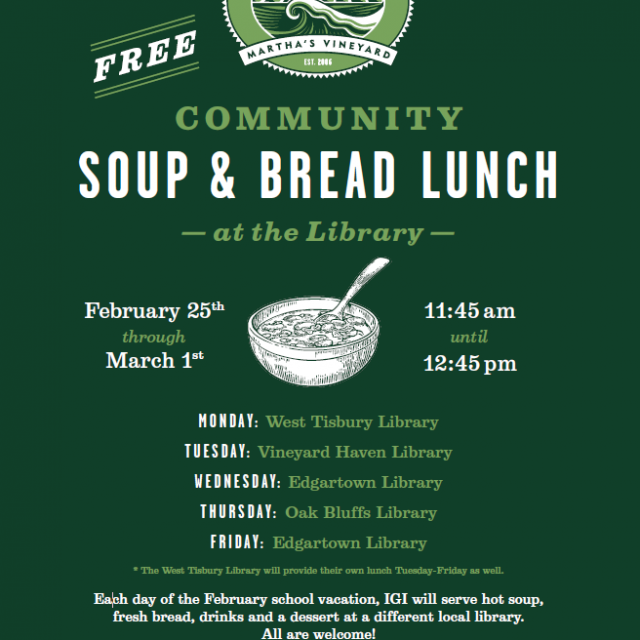 Monday, February 25 from 11:45 am – 12:45 pm, IGI will serve free hot soup, fresh bread, drinks, and a dessert. All are welcome! Soup and bread served Tue-Fri from 11:45 am – 12:45 pm.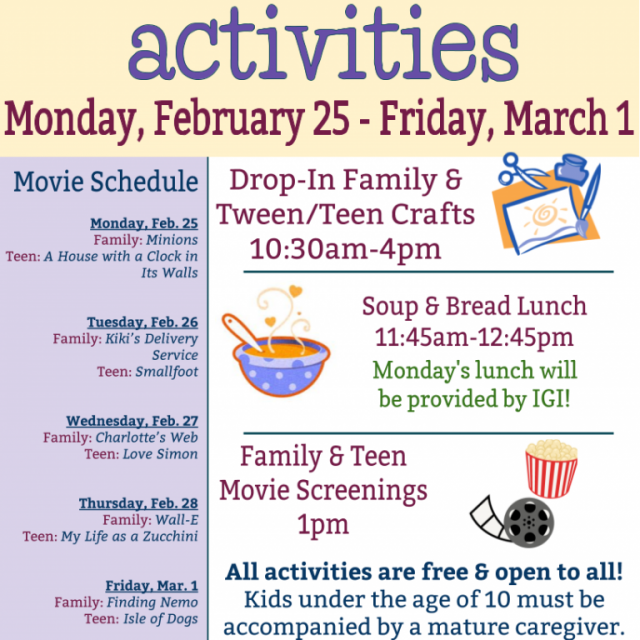 Monday, February 25 through Friday, March 1 at 1:00 pm, come to the library for family movie screenings in the Community Room and teen movie screenings in the Young Adult Room. Popcorn served!
Other News